Honda Motorcycle Sales Hit A High Note
Chaparral Motorsports
|
April 27, 2013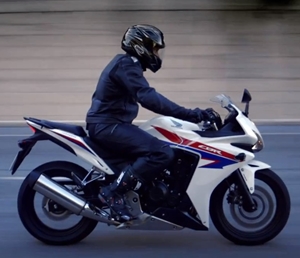 Every rider is drawn to his or her own style of motorcycle, and judging by the numbers, people are increasingly becoming attracted to Honda bikes. The company's fiscal year, which ended March 31, had some positive news for the motorcycle manufacturer, as more than 15.5 million machines were sold in the time frame.

That impressive number was a 2.8 percent increase over the previous year. In the 2012 fiscal year, about 15.1 million Honda motorcycles were sold. Many of these bikes were models like the NC700S, NC700X and SH series, Dealer News reports.

Sales in North America were particularly impressive. According to Motorcycle.com, Honda recorded a 25 percent increase in motorcycle sales on the continent. The total number was approximately 250,000 motorcycles, scooters and ATVs, showing that the motorsports market in the region is still going strong.

The future looks to be just as nice for the brand. Sales continuously increased throughout the fiscal quarters, and should continue as warmer weather approaches and more riders feel the need to get out on the open roads. Honda predicts that the number of bikes sold in 2013 will exceed 17 million, Motorcycle.com reports.