CBS Sports To Air AMA Pro Racing
Chaparral Motorsports
|
April 25, 2013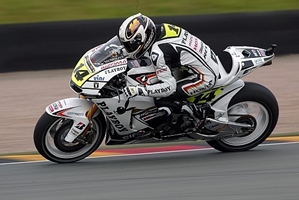 Things have been up in the air when it comes to a television deal for AMA Racing, but it appears as if motorsports have finally found a home. The series recently announced a deal with the CBS Sports Network that will make racing part of the channel's Sports Spectacular Series.

The network has the broadcast rights until 2014, so motorsports enthusiasts can expect to see Pro National Guard Superbike and GoPro Daytona Sportbike coverage for at least the rest of the year, SportsPro Media reports.

"We're excited to add AMA Pro to our CBS Sports Spectacular lineup," said Dan Weinberg, senior vice president of programming at CBS Sports Network. "GEICO Motorcycle AMA Pro Road Racing is a high octane, action-packed sport featuring some of the world's best motorcycle racers and is a great addition to our live programming this summer."

Fans can expect to see motorsports airing on the channel in afternoon weekend time slots. Many of the top events will be shown live, and there will also be encore broadcasts and preview shows.

Coverage kicks off June 1 with a live look at the Subway Superbike race in Wisconsin.