BMW Bikes Are Low On Reliability, High On Customer Satisfaction
Chaparral Motorsports
|
April 2, 2013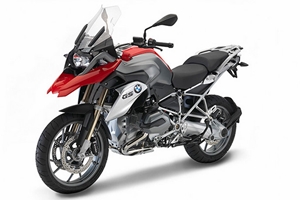 A motorcycle is a big investment, so it's natural for prospective owners to shop around and look at all factors when considering different bikes. According to a new study from Consumer Reports, popular brands like Harley-Davidson and BMW are not as reliable as their Japanese counterparts like Yamaha, Kawasaki and Honda, but that hasn't stopped riders from investing in and enjoying the bikes.

Despite the fact that riders may be able to find more dependable bikes, it's not enough to deter them from investing in a Harley-Davidson or BMW. Owners of these brands were more likely to be satisfied with their purchase, with 75 percent of Harley-Davidson riders and 74 percent of BMW owners saying they would definitely purchase their bikes again. For Yamaha and Kawasaki, that number was at 63 percent and 60 percent, respectively.

"Reliability is one of many factors consumers might consider when purchasing a motorcycle," said Rik Paul, auto editor at Consumer Reports. "However, other factors like sculpted lines and rumbling engines also strike the right note among motorcyclists."

The most common issues involved motorcycle accessories such as headlights and instruments. However, many of these problems resulted in inexpensive repairs, which riders did not consider to be a major problem in the long-run, Motorcycle.com reports.