Harley-Davidson Makes UFC Its Latest Partner
Chaparral Motorsports
|
March 21, 2013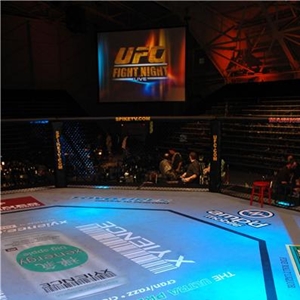 By now, motorcycle enthusiasts are probably familiar with some of Harley-Davidson's ongoing anniversary festivities. Harley-Davidson is celebrating 110 years of producing bikes and cruiser gear, and to help honor the milestone the brand is extending its partnership with the Ultimate Fighting Championship (UFC).

The two organizations originally became partners five years ago, but they still have some special plans up their sleeves. This year, UFC is bringing the action to Milwaukee, Wisconsin, where Harley is headquartered, over Labor Day weekend. The aptly named "Harley-Davidson Hometown Throwdown" will take place Aug. 31 at the city's Bradley Center and will run concurrently with many other motorcycle-centric festivities planned for that weekend.

"The UFC is excited to team with Harley-Davidson again and play such a pivotal role in Harley's 110th anniversary celebration during UFC 164," said Dana White, president of UFC. "The UFC and its fighters are proud to be members of the Harley-Davidson family."

Fans have the unique opportunity to enter a contest that could put them at the center of this partnership. The winner will get a VIP trip to the event as well as the chance to be on that mat at UFC's Hometown Throwdown in Milwaukee. They'll also receive training with heavyweight champion Cain Velasquez and a custom Harley-Davidson bike.