BMW Launches New Motorcycle Campaign
Chaparral Motorsports
|
March 6, 2013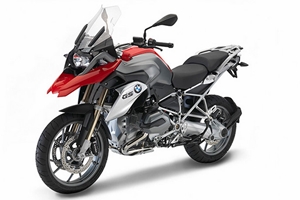 BMW is kicking off March with a new national campaign to promote its line of motorcycles. Using the slogan "Feed Your Restless," the manufacturer aims to highlight the reliability, edginess and individualism that its bikes and accessories offer, The Wall Street Journal reports.

"We understand motorcyclists are a unique consumer," said Todd Andersen, marketing manager for BMW Motorrad. "They posses a relentlessness in their DNA - an undeniable need to jump in the saddle, throw caution to wind and feel the freedom of riding. These commercials will resonate with that relentlessness to ride."

In the past, BMW has marketed its line of bikes to a slightly older crowd. That has all changed over the past few years thanks to the addition of the K 1300 S and S 1000 RR, both sport bikes that can reach high speeds. The excitement offered by these newer motorcycles is at the heart of the campaign, which will show off all of the potential adventure that BMW bikes can provide.

Television viewers can catch one of the four commercials airing between now and the beginning of June. Stations like Speed, ESPN, the History Channel and the National Geographic Channel are expected to show the ads.