Oxford English Dictionary Changes Definition Of 'Biker'
Chaparral Motorsports
|
February 27, 2013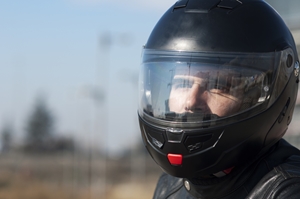 The Oxford English Dictionary has changed its definition of a "biker" to end references to motorcycle stereotypes. The definition had included a note about "a long-haired biker in dirty denims," but that was removed Feb. 22, Motorcycle.com reports. This shift aligns the word to more of a synonym for motorcyclist rather than an intimidating name for a rider.

There is still some work to be done, however. The definition still says a biker is a motorcyclist, "especially one who is a member of a gang," but the majority of riders - about 65 percent - cruise the open road alone, The Telegraph reports.

"We are pleased the Oxford Dictionary definition has finally been updated," Hannah Squirrel, a motorsports enthusiast, told The Telegraph. "However, it's worth pointing out that not every person who rides a motorcycle describes themselves as a 'biker' and we're not all members of gangs - so there is still some way to go."

The dictionary does base its definitions off how language is used, so until the public changes their use of the word "biker," some negative connotations will likely remain.