Lyle Lovett Becomes Spokesperson For Ride For Kids
Chaparral Motorsports
|
February 23, 2013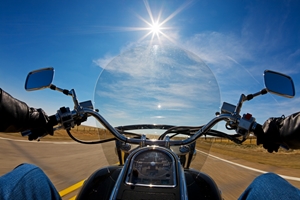 Lyle Lovett, a Grammy-winning musician and avid motorcycle rider, has signed on to become the official spokesperson for Ride for Kids in 2013. The organization works to benefit the Pediatric Brain Tumor Foundation (PBTF), raising money and awareness for the charity.

They have raised more than $70 million over 30 years for children and families who have been affected by pediatric brain tumors. With rallies and events taking place across the U.S., street bike gear manufacturers and riders from every corner of the country are able to get involved and help make a difference with this research endeavor.

"We are thrilled that Lyle Lovett is serving as our national spokesperson to raise awareness of one of the deadliest forms of childhood cancer," said Robin Boettcher, PBTF president. "As a longtime supporter of Ride for Kids, he understands that we're riding for a reason. With his help, we'll reach more motorcyclists and educate more people about the need to cure the kids."

Lovett has supported Ride for Kids for some time. The musician is a motorsports enthusiast and has frequently helped out with public service announcements and other promotional material after becoming familiar with the program about 20 years ago. He will continue to use the media to shed light on the PBTF and its efforts.