Older Motorcyclists Face More Dangers On The Road
Chaparral Motorsports
|
February 14, 2013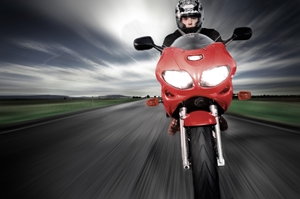 Riders of any age can find joy on the open road, but that doesn't mean there aren't things to be concerned about. Safety is a key worry for all motorcyclists, and older riders especially need to be aware of and prepare for the dangers on the road.

A new study from Brown University found that older motorcycle riders have a higher hospitalization rate due to crashes than their younger counterparts. While young people ages 30 and under are admitted to a hospital in 15 percent of accidents, that number rises to 25 percent for middle-aged riders and 35 percent for those 60 and older. Motorcycle.com reports that young people are more likely to suffer from non-life threatening injuries, such as broken limbs, while older riders are at risk for brain injuries or damage to internal organs.

But motorcycle owners who are worried about safety don't have to leave behind the beloved hobby.

"I wouldn't say that they have to stop riding motorcycles," Tracy Jackson, the study's leader, told USA Today. "But there needs to be some awareness. We want to make sure that those who are riding are wearing the right protective equipment and are trained properly."

Wearing a state-of-the-art motorcycle helmets is the first step toward being as safe as possible while riding. Properly wearing other gear, like gloves, boots, jackets and any applicable pads, is also vital.