Ducati To Be Honored At Amelia Island Concours
Chaparral Motorsports
|
February 8, 2013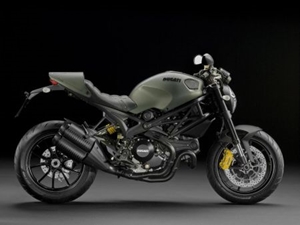 The Amelia Island Concours d'Elegance will honor Ducati motorcycles this year. From March 8 to 10, a collection of 18 rare bikes from the Italian manufacturer will be on display, including the 1946 Cucciolo, which was the brand's first ever production motorcycle.

A showcase of the motorcycles and some select street bike gear will be set up on the 18th fairway of The Golf Club of Amelia Island at Summer Beach. In addition to the Cucciolo, several other important models from Ducati's history will be on display for public viewing, chronicling the evolution of the brand's design with regard to both racing and street bikes.

"Ducati is one of those rare machines that, like Ferrari, is capable of stirring the blood of a certain kind of rider," said John Duss, the motorcycle historian at Amelia Island. "Ducati has, through excellence and competition, become not only famous, but an aspirational motorcycle."

This marks the fourth time a manufacturer will be honored at "The Amelia," which is in its 18th year, Auto Evolution reports. The three previous brands recognized were Triumph, BMW and Vincent.