Harley-Davidson Brings Road Music To The Masses
Chaparral Motorsports
|
January 24, 2013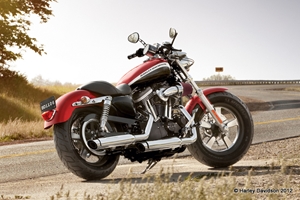 Harley-Davidson isn't shy about creating unique ad campaigns. Whether the brand is using personal photos of its fans in advertisements or finding the next great band to supply the soundtrack to its top notch bikes and cruiser accessories, its commercials tend to make an impact. Fans can take the feeling they get from Harley-Davidson with them wherever they go with the help of a new album from the brand.

After five years of making music together, Harley-Davidson and Solebay Music are taking their relationship to the next level. The two companies have released "The Sessions EP" to the public, allowing riders and fans to finally have a collection of the most popular songs from the motorcycle manufacturer.

Available on iTunes, the soundtrack will include songs like "Desert Songs," "Full Steam Ahead" and "Time To Ride." Crossing into many different genres, the music ranges from thought-provoking guitar strumming to toe-tapping indie rock. Another tune, "You Keep Lifting Me Higher," is present on the EP in three different versions, so riders can listen to the acoustic, rock or rockabilly styles, depending on their preference.