Michael Gentry Joins The AMA In Executive Role
Chaparral Motorsports
|
January 17, 2013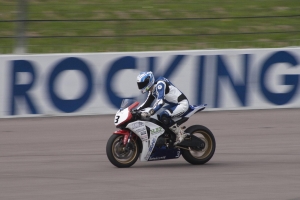 AMA Pro Racing recently started the 2013 season for several of its motorsports series, but those aren't the only new beginnings for the organization. One of the major additions is the arrival of Michael Gentry, who will be taking over the role of chief operating officer for the AMA.

Gentry is a former executive with the International Speedway Corporation and has experience working with other motorsports-related groups. One of his first duties will be to help the AMA choose its next president as the group continues to undergo a reorganization process, Cycle News reports.

"This move represents a significant step in our pursuit to continue growing the sport of motorcycle racing in this country," said members of the AMA Pro Racing Managing Board. "We would like to welcome Michael to the AMA Pro Racing family and we are excited to have him as part of our team."

His basic responsibilities will include overseeing the general daily operations of the AMA's business divisions while also providing a vision for future growth.