Several Motorsports Series Make Last-Minute Schedule Changes
Chaparral Motorsports
|
January 15, 2013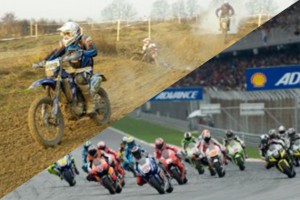 The start of the 2013 season is right around the corner for many of the major motorsports series, but some divisions are encountering problems before they even begin.

World Superbike was set to make its debut in India in 2013, and the first round was highly anticipated, especially due to the recent increase in the popularity of motorcycles throughout the nation. The race, scheduled for March 10 at the Buddh International Circuit near New Delhi, is in jeopardy due to customs regulations in the country. India requires that all bikes and gear be in the possession of a customs warehouse 15 days prior to the race, but Superbike competitors will be racing in Australia at that time, Moto Matters reports. The timing issues, combined with a heavy tax on the motorcycle gear being sent into the country, has World Superbike officials trying to create a compromise to save the round.

The AMA Grand National Cross Country Championship Series (GNCC) was also forced to make a last-minute change to its schedule when a conflict forced the series to cancel its 2013 race at Loretta Lynn's Ranch in Tennessee. According to Cycle News, the ranch was the longest-running venue on the GNCC series, and both parties hope to plan a return in the future. In the meantime, the 11th round of GNCC racing will be held at Riverstone Estate in Foxburg, Pennsylvania. The race track is located in the Allegheny Mountains, and the course itself will include a variety of terrain, including the rolling hills of what was once a golf course.