Ducati Museum Releases Motorsports Book
Chaparral Motorsports
|
December 20, 2012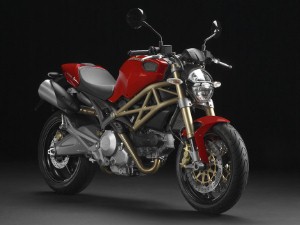 Italy's Ducati Museum is a haven for fans of bikes and motorsports, but those who can't make the trek to Europe aren't out of luck. A new book, "Museo Ducati: Six Decades of Classic Motorcycles of the Official Ducati Museum," profiles 25 of the best and more important bikes from the collection, giving fans around the world a chance to see the history of this storied manufacturer.

Author Chris Jonnum and photographer Peter Harholdt studied and researched each bike. They even built a custom mobile studio in order to take pictures of the rides in all their glory. While the photos detail the ins and out of the machines, their street bike gear and other components, the write-ups about each bike explain how the individual models contributed to Ducati's success.

The museum itself focuses on racing bikes, so the book showcases machines used by current competitors Nicky Hayden and Casey Stoner as well as legends like Mike Hailwood and Raymond Roche. Featured bikes include a 1946 Cucciolo motorized bicycle, a 900 Super Sport that ran the Isle of Man TT, and a 1990 851 that won the World Superbike Championship.