New Classes To Organize Off-Road Competition
Chaparral Motorsports
|
December 20, 2012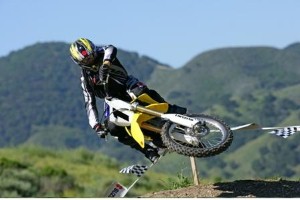 The upcoming motorsports season is already bringing some new changes to AMA off-road racing, but the most recent announcement signals even more alterations for the series are on the horizon. Beginning in 2013, AMA off-road will use a point system to promote riders from one class to the next, primarily in the case of the C to B class.

"The time has come for a standardized, nationwide advancement process for AMA-sanctioned off-road competition," said AMA Off-Road manager Chuck Weir. "Racers should be provided with an accurate gauge to measure their skills relative to their fellow competitors. They deserve professional and consistent class rankings ..."

There is currently a system for advancing riders from B to A, which has been tweaked to apply across all levels. This new lifetime achievement scorecard will award riders who finish in the top 15 percent of their class for a race, and once they have accumulated 100 points they move up to the next level. The number of points earned per race depends on the number of overall competitors as well as an individual's final placement.

Fans of all types of off-road racing, from enduro to hare scrambles to cross country, can expect to see this system implemented in the coming months. While it shouldn't change much about the races themselves, it may make it easier for fans and riders to keep track of progress.