Sturgis Motorcycle Rally Donates $50,000 To Charity
Chaparral Motorsports
|
December 19, 2012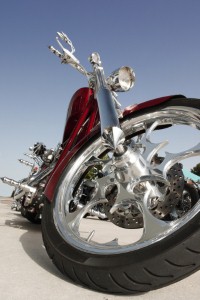 The Sturgis Motorcycle Rally is known throughout the motorsports world as one of the premier events of the year. Hundreds of thousands of people make their way to the tiny South Dakota town of Sturgis for the one-of-a-kind event, bringing millions of dollars of revenue to the company that runs the festivities, Rapid City Journal reports. With the holiday season fast approaching, the company, Sturgis Motorcycle Rally Inc., is doing its best to pay it forward, donating $50,000 to charities.

According to Ultimate Motorcycling, the funds went to the Sturgis Rally Foundation, which then distributed the $50,000 to 45 separate charities. The foundation also received an additional $21,000 from a variety of local sources, enabling the foundation to donate more than $71,000 in total. Many of these organizations are in the surrounding community.

"We worked hard to make sure we were able to make these funds available in time for the holiday season," Kathy Hersud, president of the Sturgis Rally Foundation, told the news source. "The beneficiary organizations and the clientele they serve are then able to use this funding to support programs they oversee as the year ends, or to devote them to 2013 programs."

The success of the rally, which has been running since 1938, enables the group to continue giving back to the host community.