Ebay Garage Helps Create A Community Of Moto Lovers
Chaparral Motorsports
|
December 17, 2012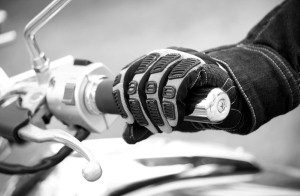 Ebay Motors, which is one of the largest online marketplaces for buying and selling all things related to automobiles and motorcycles, has announced the launch of a new feature aimed at helping enthusiasts organize and showcase their rides. Users can also connect with fans, view other autos and purchase items like motorcycle parts and accessories.

The site's previous function was My Vehicles, which allowed users to create profiles for a personalized shopping experience. It has expanded on that by setting up a variety of ways people can interact with others, collecting tips on performing maintenance on their rides or asking questions about the vehicles they see others showing off. The vehicle categories have also been expanding to include more motorcycles, with riders able to browse through choppers or off-road rides.

More than 2 million people used My Vehicles, Motor Trend reports, and that number is expected to grow with the introduction of eBay Garage. Future tools on the site include configuration function, which shows what certain automobiles would look like with new parts or gear installed, and a smartphone app that allows users to update and manage their profiles on the go.