Yamaha Developing A New Sportbike For India
Chaparral Motorsports
|
December 14, 2012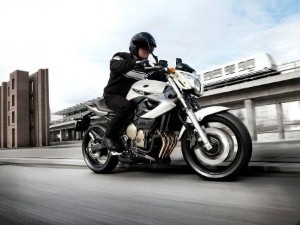 Yamaha is looking to capitalize on its sales success in India by developing a new sportbike specifically for the country. The manufacturer, which started the sportbike market in India in 2008, is planning on being the only major factory to produce a 250cc bike that will be sold exclusively in this country.

Other manufacturers like Kawasaki, Honda and Suzuki currently offer 250cc bikes as well, but none have spread as far as India, which is a burgeoning market for motorsports. Motorcycle sales in India increased by 14 percent in the month of November, and Yamaha's more than 44,000 units sold make the company the largest motorcycle provider in the nation, Rush Lane reports.

Most of those sales came from scooters, which are very popular in India. Yamaha hopes that the same demand will carry over to the 250cc model.

"We will focus on the scooters category for the next two years, but in 2014 we will launch [a] powerful sports 250cc bike in the Indian market," Hiroyuki Suzuki, chief executive officer of India Yamaha, told the Financial Chronicle. "There is a good market for this premium segment, which we would like to tap."

While there likely will be a market for Yamaha's 250cc bike in 2014, the manufacturer will also have to contend with growing domestic brands as well as its major global competitors introducing new 500cc models, Motorcycle.com reports.