Race Of Champions To Showcase Stars Of Motorsports
Chaparral Motorsports
|
December 14, 2012
[caption id="attachment_22180" align="alignright" width="300"]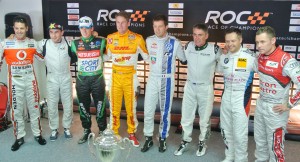 Fans of MotoGP will have an opportunity to watch Jorge Lorenzo in the 2012 Race of Champions[/caption]

The 25th annual Race of Champions will take place in Bangkok, Thailand, on December 15 and 16, and for the first time motorsports enthusiasts will be able to watch the race through YouTube. DRIVE, an original YouTube channel that produces shows about automobiles and their surrounding culture, will be airing racing coverage at 7 p.m. each day.

Race of Champions pits the top riders from across motorsports against each other, with competitors from MotoGP, the World Rally Championship and several car racing leagues driving identically prepared cars in one ultimate race, Autoweek reports. Fans of MotoGP will have an opportunity to watch Jorge Lorenzo, the reigning title holder, and Mick Doohan, a five-time 500cc world champion. The two will be going up against each other as they race to move on from the preliminary rounds, as they were placed in the same competitive group.

"At DRIVE we continue to redefine automotive and motorsports programming," said J.F. Musial, executive producer of the channel. "As the first YouTube channel to exclusively stream a motorsports event online, DRIVE offers a vehicle for our viewers, subscribers and advertisers to take part in the shift of consumers' sports consumption from traditional to digital."