EnduroCross Broadens Reach To A Global Scale
Chaparral Motorsports
|
December 12, 2012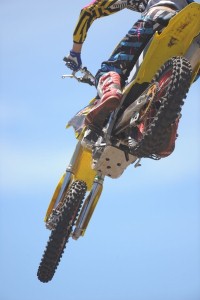 The success Enduro X has seen at the past two Los Angeles X Games events has led to the sport going global. The ESPN X Games version of EnduroCross will venture out to locations around the world in order to spread the style of Enduro throughout the international motorsports community.

ESPN's X Games will bring riders to three new destinations in addition to the Los Angeles event: Foz, Brazil, in April; Barcelona, Spain, in May; and Munich, Germany, in June. Several men and women from the AMA EnduroCross Series will be invited to participate in these international events and compete against foreign racers, although the final roster has yet to be confirmed.

"This is an unbelievable opportunity ESPN is offering to the world's top off-road riders," said Eric Peronnard, the creator of EnduroCross and an Enduro X organizer. "In my wildest dream I could not have seen such an opportunity arise. [The] X Games has elevated the world of Enduro to unthinkable levels and now we will have the possibility to shine four times a year on several continents."

These events occur before the AMA EnduroCross season begins or during the series' breaks, so AMA fans won't have to divide their attention between the competitions.