AMA Motocross Releases Final 2013 Schedule
Chaparral Motorsports
|
December 11, 2012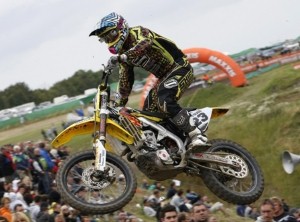 The 2013 Lucas Oil Pro Motocross Championship will kick off its 12-round season in May 2013, and the motorsports series is gearing up to visit two new venues. For the first time in the sport's history, motocross events will be held at Muddy Creek Raceway in Bristol, Tennessee, and Miller Motorsports Park in Tooele, Utah.

The announcement of the Utah race drew the most anticipation, as there is currently no off-road track at Miller Motorsports Park. To accommodate the series, the park will be constructing a permanent motocross circuit on the infield of its road-racing course, Ultimate Motorcycling reports. Other amenities already exist at the site, and the track's proximity to Salt Lake City should make travel easy for riders and fans, Cycle News reports.

"The Utah National is going to be a milestone event for the Lucas Oil Pro Motocross Championship," said Davey Coombs, president of MX Sports Pro Racing. "Miller Motorsports Park is an amazing facility... It is a different sort of venue than we are accustomed to visiting, but it is ideal in light of the rapid growth our series is enjoying."

The August 17 race will be the first time motocross has visited Utah in more than 40 years, according to the news outlet.