AMA Announces Nominations For Annual Awards
Chaparral Motorsports
|
December 11, 2012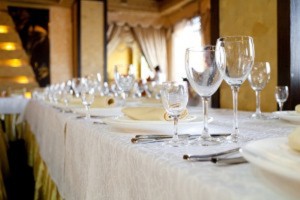 The American Motorcyclist Association (AMA) announced the nominations for its annual year-end awards, which honor the best amateur and professional racers, as well as organizations in motorsports. Winners will be revealed on January 19 at the Championship Banquet in Columbus, Ohio.

"The AMA Athletes of the Year for National Championship Series and AMA Grand Championship competition recognize exceptional levels of performance, dedication and sportsmanship, and it's important that those riders are selected by an informed and diverse group of racing experts from across disciplines," said Jeff Massey, AMA vice president. "We're appreciative of the time and effort our voters invest in this process."

Athlete of the Year, one of the premier awards given out at the ceremony, is likely to be one of the most competitive categories. Champions across many AMA series are going head-to-head for the top honors, including Steward Baylor, Taddy Blazusiak, Tyler Bowers, Kurt Caselli, Jeffery Lowery, Pat Smage, Jedediah Haines and Cory Graffunder. Amateur Athlete of the Year will also be a close category, with favorite Zach Bell going against JR Addison, Andre Ochs, Logan Cipala and Kyle Johnson.

Other categories include Female Rider of the Year, Off-Road, ATV, Track Racing and Motocross Organizer of the Year, the AMA Media Award, Youth Rider of the Year and Veteran/Senior Rider of the Year.