Taddy Blazusiak Wins The Opening SuperEnduro Challenge
Chaparral Motorsports
|
December 10, 2012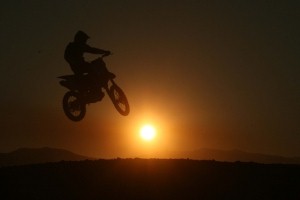 Taddy Blazusiak
picked up where he left off in the world of motorsports, dominating the opening round of the SuperEnduro World Championship. Racing in his home country of Poland, Blazusiak overcame a shoulder injury and tough competition to jump out to an early lead and extend his streak of Enduro wins.

After crashing 10 days before the SuperEnduro event in a training session, it was unclear whether the Polish rider would be able to participate. According to Cycle News, he competed through the shoulder pain and won two of the three individual races at the event. He eventually finished ahead of Jonny Walker and David Knight, who came in second and third, respectively.

"It is the biggest pain of my life," Blazusiak told the news source. "But it's...great to win this first event in front of my home crowd with a serious injury so painful. Until yesterday, I wasn't sure I could compete and at the end of the evening, I have taken lead of the championship, it is so great."

Blazusiak is the defending World SuperEnduro Champion and coming off a string of six consecutive wins in U.S. EnduroCross events. He will look to continue his success at the second round of SuperEnduro, which will take place after the holiday break.