Rock River Yamaha Finds New Partner For 2013
Chaparral Motorsports
|
December 5, 2012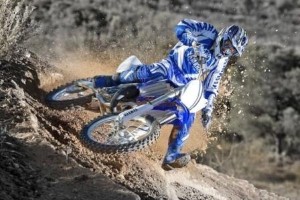 The Rock River Yamaha Racing Supercross and Motocross teams will have the benefit of a new partner when they start the 2013 motorsports season. Race Tech will be joining efforts with the Yamaha team, providing their new Race Tech Suspension and award-winning motorcycle gear to the riders.

Riders have already begun testing the new equipment, with Ben Lamay leading the pack in Supercross and Motocross in the 450 class. Dalton Carlson, Chris Johnson, Joey Peters and Seth Caldwell will all be competing in the 250SX class. Each rider will use Race Tech's Gold Valves, RT Hi-Performance Springs and Ultra Slick Suspension Fluids.

Lamay has been working with both Race Tech and Rock River Yamaha for several years and expressed excitement over the two organizations joining forces, as did several other members of the racing units.

"Rock River Yamaha is excited to work with Race Tech for the 2013 Supercross and Outdoor Season..." said team manager Christina Denney. "They are expanding their program to help the rest of the team for 2013, and we are grateful for their involvement in our program."

The upcoming Motocross and Supercross season kicks off at the end of March.