AMA Ice Race Set For February 2013
Chaparral Motorsports
|
November 29, 2012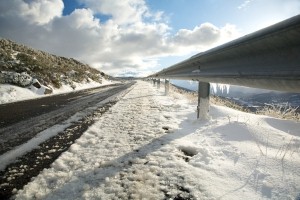 The first race of the 2013 motorsports season is right around the corner, the AMA recently announced its Ice Race Grand Championships will take place February 9 and 10. Racers will participate in one of the largest ice races in the world at Mitchell State Park in Cadillac, Michigan.

There will be events for competitors ranging from 4 years old to 50-plus, with races for all types of motorcycles. Top riders will be battling it out for the title of AMA Ice Racer of the Year, which is given out annually to the most impressive participant, as well as the award for AMA Youth Ice Rider of the Year.

"The winter season is no reason for racers to shut down," said AMA track racing manager Ken Saillant. "In fact, this is when some of the most hardcore racers on the planet converge on the Ice Race Grand Championships. Once again, we're excited to work with NAAS to provide a top-level program for our competitors."

In the past, thousands of spectators have turned out to kick off the motorsports season and watch riders handle some of the toughest track conditions.