American Suzuki Files For Bankruptcy
Chaparral Motorsports
|
November 7, 2012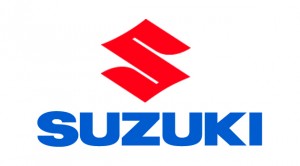 American Suzuki Motor Corp. filed for Chapter 11 bankruptcy protection Monday night. The company will discontinue automotive sales and focus solely on motorcycles and ATVs.

Based in California, the manufacturer was the sole distributor of Suzuki vehicles in the U.S., The New York Times reports. Slow automobile sales and unfavorable exchange rates discouraged further investment in the U.S. car industry, although the decisions of the American arm of the company will not change the parent company, Suzuki of Japan.

"The most important thing for you to know is that we intend to continue to operate our Motorcycles/ATV and Marine businesses as usual," Suzuki chairman Takashi Iwatsuki wrote to customers, as quoted by Cycle News. "We remain very proud of our high-quality motorcycles, ATV and marine products, and we will continue to bring to the U.S. market more of the products that you have come to know and expect."

Even with the shift, Suzuki plans to continue to uphold its motorsports presence in the U.S., and it will likely remain one of the top providers of ATV riding gear and motorcycle gear. Both car and motorcycle consumers will also still receive customer support, the news source reports.