Manufacturers Help Hurricane Sandy Victims
Chaparral Motorsports
|
November 6, 2012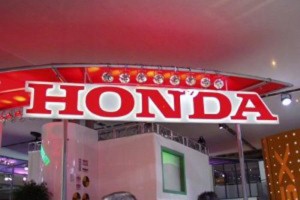 Hurricane Sandy left large amounts of destruction across the Mid-Atlantic region of the U.S., and several members of the motorcycle community are pitching in to help the relief effort.

Honda's American branch was one of the first manufacturers to step up, pledging $500,000 to the Red Cross Disaster Relief Fund. The donation is for use during the humanitarian and recovery efforts, and it includes monetary funds as well as the brand's portable generators and water pumps, Motorcycle.com reports. The manufacturer is also working with the Red Cross to set up more aid channels with several of its partners in the automobile and motorsports industries.

"This giant storm hit many areas particularly hard, and Honda wants to support the many individuals and families devastated by the hurricane's impact," said Tetsuo Iwamura, CEO of American Honda. "As we have in responding to past natural disasters, supporting the Red Cross is an effective way to quickly reach the front lines."

In addition to Honda's efforts, the BMW Group of North America announced a $1 million donation to the American Red Cross. The company is headquartered in Woodcliff Lake, New Jersey, which is one of the areas that was most affected by the hurricane.