Harley-Davidson Recalls Night Rod Special Bikes
Chaparral Motorsports
|
November 1, 2012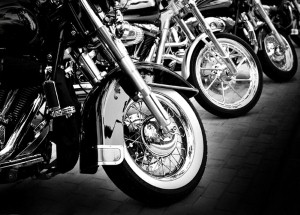 Harley-Davidson was forced to recall nearly 2,800 motorcycles due to an issue with loose license plate brackets.

The affected bikes are models from the 2012 and 2013 lines of the Night Rod Special VRSDCDX. According to Motorcycle.com, the mounting screws on the tail license plate can become loose, causing the plate to scrape against the cruiser tires. This could potentially lead to a rotation of the license plate or even damage brake lines.

The first reports of this issue came in July in various European locations, the news source reports. Further review of customer complaints showed more than 20 cases of missing screws or loose license plates, primarily in Europe with a few in Canada. Harley then conducted its own research into the matter, eventually finding that vibrations on the rear of the bike may have affected the mounting screws. While none the reports of this problem resulted in crashes or injuries, the manufacturer still halted production for a period of time and is issuing a recall.

Harley-Davidson will notify owners of the affected motorcycles, inviting them to bring their bikes to local dealers for inspection and a free repair. The recall will begin later this month.