Ride For Kids Brings In $120,000
Chaparral Motorsports
|
October 26, 2012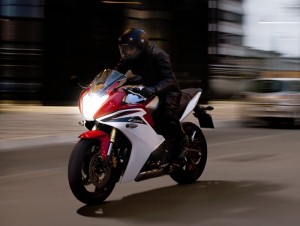 Rallies in San Diego, California, and Phoenix, Arizona, raised more than $120,000 for the Pediatric Brain Tumor Foundation during each city's annual Ride for Kids last weekend.

The Phoenix ride topped $65,000 in its 16th running and saw more than 225 motorcyclists take part. Riders enjoyed warm weather during the cruise around the desert and Saguaro Lake, Ultimate Motorcycling reports.

Individuals in San Diego joined in on the fun, refusing to let the day's uncommon cold and rainy weather halt the excitement. Together the participants raised more than $55,000 in donations to cap off the eighth year of the Southern California event. Fans received a special surprise when WERA West racer Ben Truslow made an appearance. The 17-year-old rider suffered a severe head injury during a race at the Las Vegas Motor Speedway in April. Despite needing brain surgery Truslow, accompanied by his family, joined the Ride for Kids effort, eventually raising more than $12,000.

As has become a tradition during these events, some of the best new motorcycles and accessories were raffled off to lucky participants. Honda donated a new bike to each event, and lucky winners got to take home new helmets, tires and other gear from a variety of manufacturers.

These events are just two of the 42 rides that take place across the country every year in an effort to bring funds and awareness to the Pediatric Brain Tumor Foundation.