Australian Grand Prix May Determine MotoGP's Champion
Chaparral Motorsports
|
October 26, 2012
[caption id="attachment_16005" align="alignright" width="300"]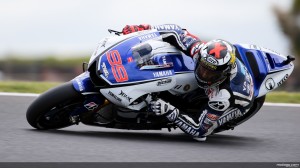 Phillip Island could likely decide the championship, as a win from Jorge Lorenzo would wrap up the title.[/caption]

There are only two MotoGP rounds remaining, and Jorge Lorenzo and Dani Pedrosa are set to battle for each remaining point as they fight for the crown. The two riders are currently separated by only 23 points at the top of the standings, but the second-place Pedrosa has been surging as of late, winning the last three races.

The two will likely come head to head once again this weekend, when MotoGP returns to action at the AirAsia Australian Grand Prix at Phillip Island. This motorsports event could likely decide the championship, as a win from Lorenzo would wrap up the title for the Spaniard.

"Phillip Island is a great track, especially on these machines where you can usually see rear slides," Pedrosa said. "The layout of the track makes racing very nice, so I hope we have good luck and that the bike is working well there also. I have very good memories from my championships back in 2004-2005 and I hope I can have a good race."

Pedrosa will have to outrace his teammate Casey Stoner if he wants a victory at the raceway, according to Ultimate Motorcycling. Stoner, an Australian native who is likely racing for the last time in front of a home crowd, will be looking to claim his sixth consecutive victory at the track.