Tom Sykes On Top During Superbike Testing
Chaparral Motorsports
|
October 22, 2012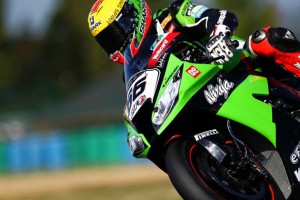 The news that the World Superbike series would see new rules for the 2013 season means riders will have to adjust to the changes, and many began the process during a three-day test at Motorland Aragon in Spain.

Racers from Kawasaki, Aprilia, Ducati and Suzuki were on hand to try out the new 17-inch regulation tires, reports Ultimate Motorcycling. In addition to the tires, teams were also testing out new body layouts and decals that are now required in the superbike competition.

Kawasaki's Tom Sykes, who recently finished second in the overall standings in World Superbike racing, claimed the top overall time during testing. He was just ahead of Aprilia's Max Biaggi, who took the 2012 motorsports crown after finishing half a point ahead of Sykes.

"Fastest again and that is all well and good but that is not the aim at the moment," Sykes said. "Our aim is to improve on what we have done with the bike this year, and we have done that here, so overall I am happy."

Testing was held from October 15 to 17, and conditions were sunny but windy for the majority of the laps. Spain's Jerez track will host the next round of testing in November, where many teams will continue to get comfortable with the new series setup.