Recapping The Start Of The Six Days Enduro
Chaparral Motorsports
|
September 27, 2012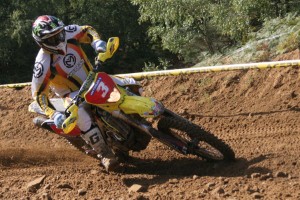 The Six Days Enduro is celebrating its 87th annual international race this year, and some of the top riders in motorsports have come out to represent their home countries in this difficult series of races.

Cycle News reported that France got off to a strong start, with four of its riders finishing in the top six on the first day. The country's lead is already four minutes over second-place Australia.

Team USA struggled during the first race, with Charlie Mullins as the top American at 11th overall. Mullins and teammate Kurt Caselli both crashed, and Caselli injured his shoulder but continued to race.

"I had a big crash in the enduro test and landed on my shoulder that is already sore, so I obviously didn't feel good after that," Caselli told Dirt Rider Magazine. "But the team is doing really well...We're all still going and it's a long week. This kind of happens every year where the Americans actually finish stronger than we start, because it's a different format and we've got to get used to it and dial the bikes in."

The corresponding FIM Junior World Trophy class saw Italy start out on top, according to Ultimate Motorcycling. The French women also have an early lead in the team event.