Mopeds Race Through The Alps
Chaparral Motorsports
|
September 27, 2012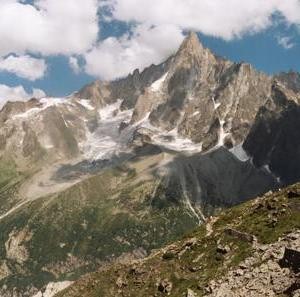 One unique race has European bike enthusiasts trying to conquer a colossal new challenge - the Alps.

For the past three years, hundreds of riders have brought their mopeds to Switzerland to ride through the mountain passes. Red Bull sponsors the annual 82-mile rally, called the Alpenbrevet, and offers prizes to the winners of the marathon race.

The trail brings riders across the peaks of the Alps, past local villages and astonishing scenery. Red Bull set up checkpoints along the route to keep owners and their mopeds well-nourished and to allow spectators a place to watch the event.

According to AutoBlog, 770 riders competed in this year's motorsports event to try and claim the prize. The three major passes rise more than 7,000 feet above sea level, so drivers needed to capitalize on their knowledge, motorcycle accessories and the power within their machines to accomplish the task.

In addition to the race portion of the event, bike owners also have the chance to show off their styling skills. Many classic motorbikes made an appearance, with the owners decorating bikes and gear with their own unique flair.

The moped ride through the Alps may not be a typical motorcycle rally, the hundreds of participants took advantage of the landscape to have a memorable ride.