Kawasaki Joins The Fight Against Hunger
Chaparral Motorsports
|
September 17, 2012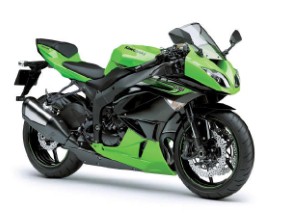 When Kawasaki Motors took to New York City's Times Square last week to debut its new line of 2013 bikes, it was also taking part in a charitable endeavor for the city.

The motorcycle maker donated two of the new Ninja motorbikes to City Harvest to be auctioned at the Bid Against Hunger fundraiser on October 16. City Harvest is a food rescue organization that works to relieve hunger across New York City. Last year's auction raised over $1 million for the charity.

"The Kawasaki donations will go a long way towards helping feed some of the one million people City Harvest helps feed each year," said Robyn Stein, City Harvest's director of partnerships. "We expect the auction interest to soar, especially after this week's Times Square event."

Kawasaki also hopes that the dramatic takeover of Times Square will boost interest in the charity as well as the new line of 2013 Ninja bikes. The full day event featured displays of bikes, street bike gear and live entertainment. In addition, giveaways and contests with prizes of street bike accessories and two Ninja motorbikes were a part of the festivities.