Harley-Davidson Celebrates 110th Anniversary
Chaparral Motorsports
|
September 7, 2012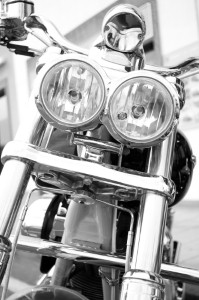 Harley-Davidson has a full year of events planned to honor its 110th anniversary. From this month through September 2013, the company famous for its bikes and cruiser gear will celebrate its rich history with special programs all across the globe.

The festivities started last week at the Harley-Davidson Museum in Milwaukee and will continue with a dozen more events. Spanning 11 countries on six continents, the calendar includes appearances at several bike weeks and motorcycle rallies, as well as a stadium concert and bike blessing in Rome.

"The 110th Anniversary will be the biggest in our history, celebrated by fans at events on almost every continent on the planet over the course of an entire year," said Mark-Hans Richer, the chief marketing officer at Harley-Davidson. "This is more than an anniversary event - it's an epic celebration of the freedom that unites us all, and we invite everyone around the world to join in."

Harley-Davidson has held large-scale celebrations to honor milestones in the past, but the events for the 110th anniversary will be the biggest yet. From custom bike shows to displays of motorcycle apparel to live entertainment, the events will bring together fans from across the world in honor of this iconic brand.