FIM Motocross To Debut In China
Chaparral Motorsports
|
August 29, 2012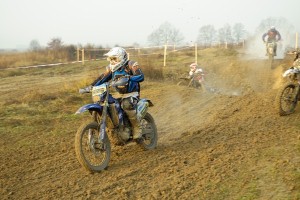 The FIM Freestyle Motocross World Championship will debut in China on September 15 and 16. Guangzhou's International Sports Arena will host the event.

Guangzhou was chosen as the location for China's first foray into the world of freestyle thanks to its size and location. The biggest city in South China is at a central point between Hong Kong and Macau, both of which have a strong racing culture.

Rounds eight and nine of FMX may both be taking place on Chinese soil, but motorsports are still very new to the Asian country. Last year Chinese riders, along with teams from Japan and Thailand, competed for the first time in the Motocross of Nations. Han Xiao, the sport director for the local partner the freestyle event, believes that the sport has a future in China.

"2012 is just the beginning," Xiao said. "We entered into a long term partnership with 'NIGHT of the JUMPs' and at the moment we are talking to some companies here in China to support the sport. We want to establish and grow FMX over the next years here in China."

Interest and participation in racing is growing in Asia, and the FMX event should be another addition to China's growing world of motorsports.