Team USA Takes Third At Jr. World Championship
Chaparral Motorsports
|
August 28, 2012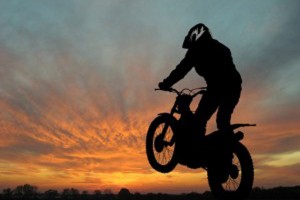 Bulgaria hosted the motorsports FIM Junior World Motocross Championship this past weekend, and Team USA took home the bronze.

The Gorna Rositza Circuit served as the track for the 65, 85 and 125cc events, as the fastest youth racers from across the world battled it out. The third place Americans narrowly beat out Australia, but consistent results from the Netherlands and Italy led to the two European countries claiming gold and silver, respectively.

The finish was somewhat disappointing for Team USA, which had won the championship in 2010 and 2011. American Jake Pinhancos was last year's 65cc champ but experienced mechanical problems in his first race, dropping him to sixth overall.

Jordon Smith was supposed to be a title contender for the U.S. in the 125cc, but he was taken out of contention when track banners got wrapped up in his wheel and took him out of the first race. Faced with a poor position in the second, he eventually came in 12th overall.

In the end, Slovakia's Tim Gajser won the 125cc. Caleb Grothues of Australia took the 65cc crown and Brian Hsu of Germany claimed the 85cc title.