Ed Krawiec Gains Third Victory Of NHRA Pro Stock 2012
Chaparral Motorsports
|
August 27, 2012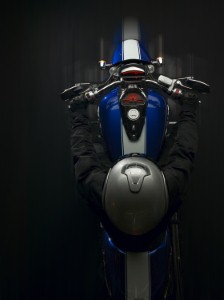 Defending champion Ed Krawiec took his third win of the Pro Stock Motorcycle drag racing division, defeating Hector Arana Jr. This is his ninth win in a row for the 2012 season. The Harley-Davidson Screamin' Eagle/Vance & Hines team for which he rides remains undefeated this season.

"I had a great Harley-Davidson V-Rod to race all weekend, really strong off the line which is important for us. It may not have been the fastest bike out there but it was very consistent and ran straight down the track. Consistency and steady racing have been winning for us all season," Krawiec told Ultimate Motorcycling.

Krawiec first strapped on a motorcycle helmet and started racing in the AMA prostars series in 1999 and made his first NHRA debut at Englishtown in 2004. He earned his first career Full Throttle Series world championship and became the second driver - first since Rob Bruins (TF) in 1979 - to win a championship without winning a race. He won his second career world championship and set the national speed record in Gainesville in 2011, according to NHRA.

The rider presently leads the NHRA Pro Stock Motorcycle division by 106 points, with 962 points for the season. Hines takes second with 856 points.