Harley-Davidson Museum To Host Labor Day Show
Chaparral Motorsports
|
August 21, 2012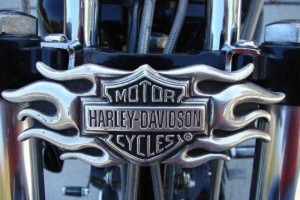 motorsports
fans will not want to miss out on the party hosted by the Harley-Davidson Museum in Milwaukee starting August 30 and continuing over the weekend. Thursday features the largest Bike Night of the summer with a party and the first public preview of the new 2013 Harley-Davidson models.

The weekend event features both pro and amateur build shows and allows custom motorcycle owners from all over to show off their bike. Proceeds from amateur show registrations will benefit the Muscular Dystrophy Association.

"This weekend offers something for everyone, and gives visitors a chance to see the more artistic side of motorcycling through the professional and amateur custom bike shows and the many artisans that will be on site," said Bill Davidson, vice president of the Harley-Davidson Museum.

There will be live music, riders of all skill levels, and the new model launch party. In addition, it's also the last chance to see the museum's exhibit Worn to be Wild: The Black Leather Jacket. The exhibit explores the transition of the leather jacket as a functional garment to a cultural icon.