Steve McQueen's 1938 Triumph Available At Pebble Beach Concours
Chaparral Motorsports
|
August 7, 2012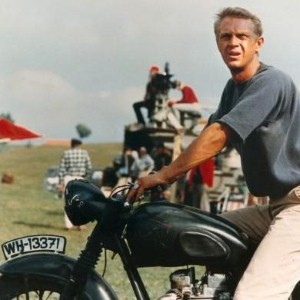 Steve McQueen inspired several generations with his effortlessly cool persona. The actor and race car driver had a well-known love of fast machines and one of those, his 1938 Triumph motorcycle, will be auctioned at the Pebble Beach Concours from August 17 through 19.

The bidding will be available on site as well as online at MidAmericaAuctionsBid.com, where a full list of the bikes for sale can be found. The Triumph is not the only piece of McQueen history that will be present at the acclaimed auction. Mrs. McQueen will also be at the auction.

Barbara McQueen, widow of Steve McQueen, will make a rare appearance at the fourth annual Antique Motorcycle MarketPlace. She will share memories of her husband and sign copies of her book, "Steve McQueen: The Last Mile... revisited." The book has been updated with new stories and photos never published before. The new edition of the book includes asbestos education and her late husband's diagnosis and battle with cancer. Steve McQueen passed away in 1980 after struggling with Mesothelioma.

"I want to bring awareness that asbestos is still legal in the U.S. and continues to kill. It can kill a movie star, a musician or a construction worker. It takes no prisoners," Barbara said in a recent address before the U.S. House of Representatives.