Electric Vehicle Tax Break May Be Extended To Motorcycles
Chaparral Motorsports
|
August 6, 2012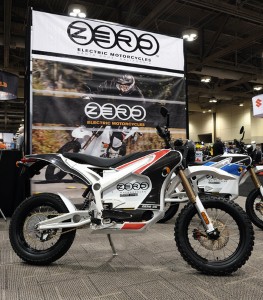 Oregon senator Ron Wyden has successfully defended in the U.S. Senate Finance Committee the tax credit for the purchase of new electric motorcycles. This allows consumers who purchase an electric bike qualify for a 10 percent federal tax credit up to $2,500, if passed by the full Senate and signed into law.

The tax break initially introduced by Wyden was approved by the Senate Finance committee in 2009 as part of the $800 billion stimulus package. The original amendment expired on January 1, 2012, which is why the senator pushed to reinstate the policy, according to The Detroit News.

"[W]ithout an extension of this tax credit for the purchase of electric motorcycles, we could be stifling this innovative new industry in its infancy. This amendment will combine existing tax credits into one credit covering all highway-ready vehicles. It will support red, white and blue jobs and a new American-led industry that has real promise to serve our growing transportation and environmental needs," said Wyden.

According to the news outlet, 25 million electric bikes were sold in China whereas less than 100,000 sold in the U.S. The tax credit could help spur sales of electric motorcycles, and it is projected to help create thousands of jobs and cost $15 million over two years.