NYC Police Bust Extensive Motorcycle Theft Ring
Chaparral Motorsports
|
July 27, 2012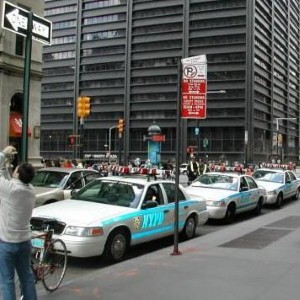 The streets of New York City are a bit safer for avid motorcycle riders, as New York police officials have announced they have recently busted an organized crime ring that was trafficking in illegal motorcycles.

According to the New York Post, 33 defendants have been indicted in connection with the citywide motorcycle theft ring, which covered all five boroughs in New York City. The thieves would patrol the streets in a large van looking for high-priced Ducatis, Kawasakis and Husqvarnas parked on the streets. When they found one, they'd jump out of the car, quickly load the bike into the back of the van, and speed away.

In total, police seized 50 expensive bikes in the thieves' possession, although the actual amount of bikes stolen may have been far higher. Undercover police officers attempted to purchase the bikes from the alleged crooks, who were re-selling them at extremely low prices. One undercover cop was offered a Ducati Monster and Kawasaki Ninja (combined, about $22,000) for just $4,200.

Besides the high-priced bikes, the thieves also reportedly dealt in illegal firearms as well. Approximately 10 weapons were sold to undercover police officers as part of the sting operation.