Ben Spies To Leave Yamaha
Chaparral Motorsports
|
July 25, 2012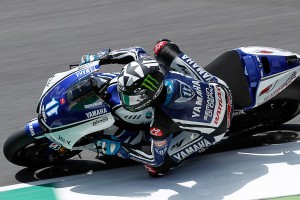 American racer Ben Spies has announced he will not be renewing his contract with Yamaha's MotoGP team at the end of this season.

Several reports in recent weeks have indicated Yamaha may be looking to move away from Spies, who has struggled this year and sits in 10th place overall in the standings. In an email to SuperbikePlanet.com, Spies confirmed the rumor that has been swirling for several months.

"I have chosen to leave Yamaha after this season for a litany of reasons," Spies wrote in the email. "I will explain more when I feel it is appropriate. I'm discussing my situation with my sponsors and they are behind me. There are a few people at Yamaha who I hate to leave. And they know who they are. I wish Yamaha the best. I won't make any further comments until the official announcement comes out."

If Spies does leave, it would pave the way for Yamaha to add either Andrea Dovizioso or Cal Crutchlow to the factory team. The riders currently compete in MotoGP on the Tech 3 team and have actually outperformed Spies in 2012, despite the lack of factory support.

Meanwhile, it's unknown where Spies will race for 2013, with the amount of available factory seats in MotoGP quite slim. Some believe Spies may race for his old team, Suzuki, in AMA Superbike next year, with an eye on returning to MotoGP with Suzuki for 2014. Others say Spies will move on to World Superbike, possibly with BMW.