Motorcycle Riders Raise Thousands For Brain Tumors
Chaparral Motorsports
|
June 12, 2012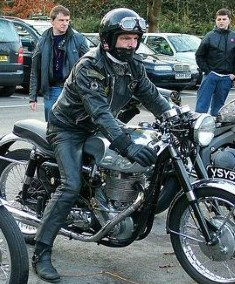 Two major fundraising events recently raised more than $138,327 in Ohio and Colorado, according to the American Motorcyclist Association. Participants in the Ride For Kids events helped raise thousands of dollars for the Pediatric Brain Tumor Foundation (PBTF), which provides assistance to children diagnosed with brain tumors.

Motorcyclists gathered in Cleveland at Independence High School, where the riders were able to take in $95,523 from local donors. Approximately 375 people were in attendance, including a number of children who had survived brain tumors. Pediatric oncologist Dr. Tanya M. Tekautz spoke to the crowd about the difference the motorcyclists were making before they set out for the day's ride.

It was a similar situation in Golden, Colorado, where locals hosted their ninth Ride For Kids. About 200 people showed up for the ride, raising $42,804. Several of those in attendance went home with donor prizes, including motorcycle helmets, tires, and a brand-new Honda motorcycle.

"It feels like a family here, all of us together for a common cause," brain tumor survivor Devin told the news source.

The next Ride For Kids event will take place July 8 in South Bend, Indiana.