Vintage Dirt Track National Championship Headed To Peoria, Illinois
Chaparral Motorsports
|
May 18, 2012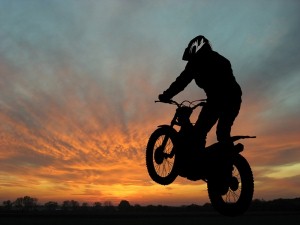 The AMA Vintage Dirt Track National Championship is truly unlike any other motorsports competition around. This exciting race series only allows period-correct motorcycles and has rules in place to ensure the racing is just like it was back in the old days. The Dirt Track series has a wide number of classes, from the 1920s competitions with Class A motorcycles to the Class C dirt track racing that came later.

Now, the vintage racing series will be coming to one of the country's most historic tracks. The Peoria Motorcycle Speedway has hosted plenty of classic races over the years, and having the vintage bikes touch down on the dirt track will only make the occasion more special. The series has scheduled races for August 24 and 26, for short-track and TT racing respectively.

"You don't get much more classic or unique than the Peoria TT, and we are excited that the rolling thunder of the AMA Vintage Dirt Track National Championship Series will visit the famed track," said AMA Director of Racing Joe Bromley. "With two days of racing and competition in both short-track and TT, fans will get plenty of opportunity to see history come alive at Peoria."

The action kicks off on Friday, August 24, with short-track racing at the historic venue. The event will be round 13 of the series championship. After a day off on Saturday, racing will return to Peoria on Sunday for the Peoria Time Trials.