Amateur Star Zach Bell Signs With Honda
Chaparral Motorsports
|
May 18, 2012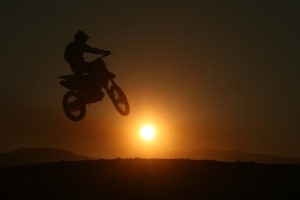 Motocross fans may know all the current stars of the sport, but the major teams are also on the lookout for tomorrow's champions. GEICO Honda believes they may have signed the next big name in racing in the form of 18-year-old Zach Bell, who will turn pro later this summer.

Bell has reportedly signed a deal that will keep him with Honda through 2014, according to Cycle News. The new rider will finish out the season in the AMA Amateur National Motocross Championships, which wrap up in July. Bell is then set to make his pro debut on August 11th.

Mike LaRocco, the GEICO Honda team manager, said Bell competed with their professional riders during a recent training session. Despite Bell's injured wrist, the rider reportedly fit right in with the pros, causing the GEICO Honda team to offer him a contract. Bell originally started on Kawsakis, but has now switched to Honda motorcycles.

"It an awesome deal for me," Bell told the news source. "Everybody wants to be a part of these big factory teams, and I did everything I could do to earn a spot. I've worked hard, run to the best of my abilities and kept my head in it and it all paid off when GEICO Honda gave me a call and we made a deal. It's an incredible opportunity for me."