New York Speed Demon Clocked At 166 MPH
Chaparral Motorsports
|
May 4, 2012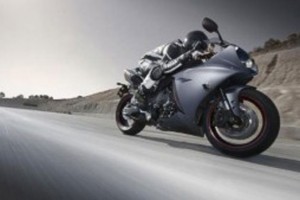 May is Motorcycle Awareness Month, but unfortunately some riders aren't obeying all the rules of the road.

A man was recently pulled over by New York State Troopers after they clocked him at 166 miles per hour on the New York State Thruway, reports MSNBC. Police officers got the license plate of the Suzuki motorcycle and tried to pull the man over, but he didn't slow down. Police are given orders not to chase a suspect going that fast, so they did not give pursuit.

However, police officers and maintenance workers in the area were alerted to the man's presence, and the State Troopers were given constant updates to his whereabouts as he sped along. Eventually, 50 miles after he was initially spotted, the man pulled over for gas. That's where police caught up to him and took him into custody.

Nikkolaus McCarthy, 25, was charged with fleeing police, speeding, reckless driving and operating without a motorcycle license. The speed demon didn't help his case by reportedly bragging to police officers that his bike could top 190 miles per hour. It's unclear if he was wearing a motorcycle helmet.

McCarthy is currently in custody on $20,000 bail.