Indian Brand Set To Debut - Again
Chaparral Motorsports
|
May 4, 2012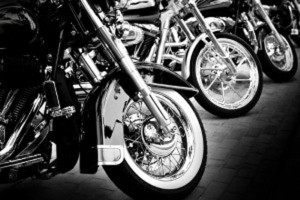 Fans of motorcycle history certainly recognize the brand name "Indian," but they might not recognize the design of the new models bearing the name.

Indian was one of the original motorcycle companies in the U.S. and went head-to-head with Harley-Davidson in the 1920s. The company went out of business in the 1950s, but has remained in the hearts and minds of many motorcycle fans since that day.

Now, Indian has been bought by Polaris, which also owns the Victory motorcycle brand and makes ATVs and snowmobiles. According to the Milwaukee-Wisconsin Journal-Sentinel, the company is getting ready to relaunch Indian in a big way.

"The global motorcycle industry is incredibly large, and there is certainly room for more than one very successful heavyweight motorcycle company," Polaris CEO Scott Wine told the news source. "Indian is going to be a global motorcycle."

While the new bikes are modern, Wine says Polaris went to great lengths to distinguish them from the Victory brand and retain the original Indian company's iconic style. The new models are being built in Osceola, Wisconsin - not far from Harley-Davidson's headquarters - and are set to debut by 2013.