Sway Electric Tricycle Allows Riders To Lean Into Turns
Chaparral Motorsports
|
May 1, 2012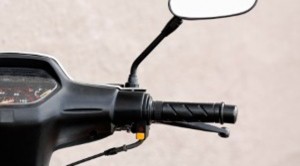 For those who have never been on a motorcycle before, balancing the bike on two-wheels can be a bit intimidating. In fact, those who buy scooters can even have trouble with this riding style. Designer Joe Wilcox is looking to solve this problem with his new three-wheeled scooter - the Sway.

Similar to a tricycle, Wilcox designed the Sway to be easy to ride for those who have never been on a motorized bike or scooter before, reports Gadizmo. When standing still, the Sway looks just like a motorized tricycle. However, the design of the model allows riders to lean into the corners. As they do so, the Sway tilts with them, providing a fun but safe experience for beginner riders.

"Sway provides the thrill and performance of a motorcycle or a scooter - that flight-like feeling of leaning into turns - without the associated risk of falling over that comes with balancing on two wheels," Wilcox told the news source.

Even better, the trike is fully electric, meaning it never needs to fill up for gas. Wilcox claims a range of 30 miles for the batteries and a top speed of over 40 miles per hour for the scooter.

The designer plans to launch the sway in 2013 with a limited production run. Pricing has not yet been decided, but he told the news source he is aiming for a range between $7,000 and $10,000.