Valentino Rossi More Optimistic About Jerez Prospects
Chaparral Motorsports
|
April 26, 2012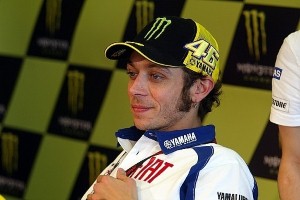 Valentino Rossi backed off of the inflammatory comments in Qatar during a press conference for this weekend's race in Jerez, suggesting that he may have cooled down somewhat since his tenth-place finish.

Rossi was a seven-time MotoGP champion during his time with Yamaha, but he's been winless since switching to Ducati. Even worse, this year's Ducati GP12 bike was assembled much later than usual, giving Rossi and Hayden little time to test.

After Rossi finished 10th in Qatar, his frustration clearly boiled over in comments made to the press. Rossi said "we've run out of hope," indicated the GP12 was impossible to deal with in its current form, and even considered quitting the race at one point.

For Jerez, however, Rossi has come out with a much more positive and optimistic attitude. While acknowledging the bike still has some problems, Rossi's comments indicated he's looking forward to getting out on the track this weekend.

"So, first I'm very happy to be in Jerez, because this track is so important for me," he told the press. "It's very friendly. I did a lot of good results in the past and I like a lot this track. But especially, in the last test before the opening of the season was not so bad, my performance with the Desmosedici and I did some good lap times and at the end I finished in sixth position."