Plan To Close Oregon Forest Roads Met With Opposition
Chaparral Motorsports
|
April 26, 2012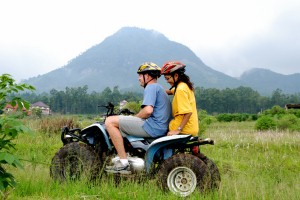 Plans to close more than 3,600 miles of roads to motorized vehicles in Wallowa-Whitman National Forest in Oregon have been met with opposition from several U.S. senators and residents in the area.

As of now, more than 6,000 miles of road in the National Forest are open to motorized travel, which includes ATVs and dirt bikes. However, federal policymakers are seeking to close more than half of the roads due to budget problems.

Locals in the area raised a number of concerns about the plan, but were essentially ignored, according to the American Motorcycle Association. Issues raised included confusing maps, no clear signs that showed which roads were closed and no acknowledgment of the negative impact on tourism in the area.

After initially proposing the road closures, the U.S. Forest Service (USFS) has withdrawn the plan for the time being, with pressure from U.S. congressmen and the public. U.S. representative Greg Walden of Oregon wrote in a letter that the USFS should be prohibited from moving forward with plans in any community where public concerns have been raised.

"Despite many attempts to communicate the local social and economic needs, the local communities, counties and multiple-use user groups in these communities have felt that their voices have not been heard in the planning process," he wrote, according to the news source. "As the national forests proceed with finalizing these travel management plans, it's becoming clear to many communities that their input was ignored to a great extent, if not completely."